sample2ps tools
The sample2ps tools are three programs which draw graphic representations of samples. See the sample pictures below for examples. Output of all programs is Encapsulated PostScript (eps) which gives perfect results for usage in printed documents.
The software should compile cleanly on unix systems where the FFTW and libsndfile libraries are available.
Download
sample2ps 1.0 source code released 2005-11-17.
Sample pictures
The sample2ps program which draws an oscilloscope graph of the sample.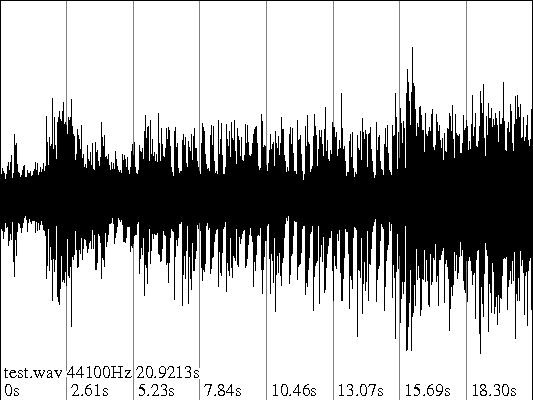 The sample2powerspectrum program which draws the powerspectrum of the sample.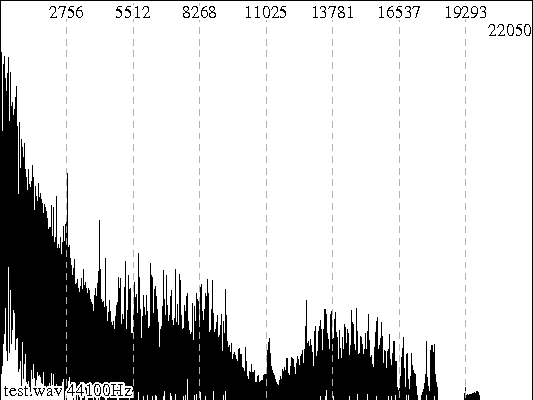 The sample2sonogram program which draws a sonogram of the sample.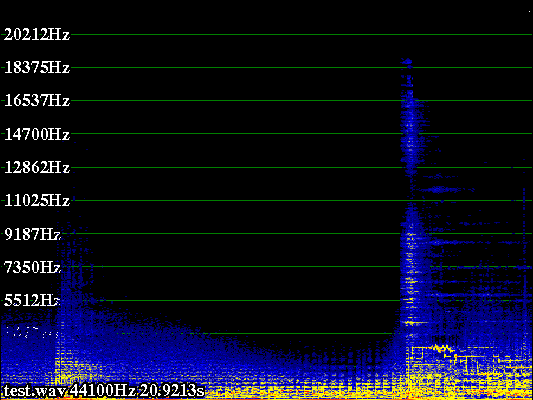 You can see more examples in Dirk's university graduation paper.